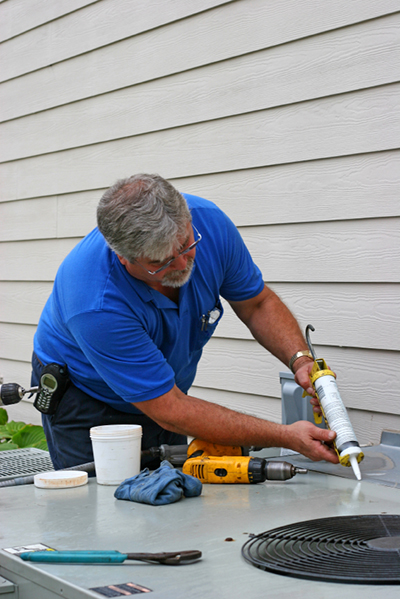 There are many things that you can do yourself to help your air conditioner run at its best. Maintaining your air conditioning system can help you prevent breakdowns, save energy and cool your home more efficiently.
If your condenser is located on the ground, clear out any plants or debris that may obstruct airflow. You can do this with a water hose.
Change your air filter at least once a month when you are using your air conditioner.
In humid climates, double check the system's drain to make sure that it is draining properly.
Don't forget to schedule your annual maintenance, especially before the season starts. Scheduled maintenance can help make sure that everything is running properly and at maximum efficiency. This can help save you energy, which will lower your bills and prevent any disrupting breakdowns.